Ever since my parents arrived for a vacation here in Las Vegas, we have been busy touring them around. Recently we had lunch at the Buffet@Asia (Buffet at Asia). This restaurant that serves mostly Asian foods can be found near the intersection of the Rainbow Avenue and Sahara Avenue here in Las Vegas.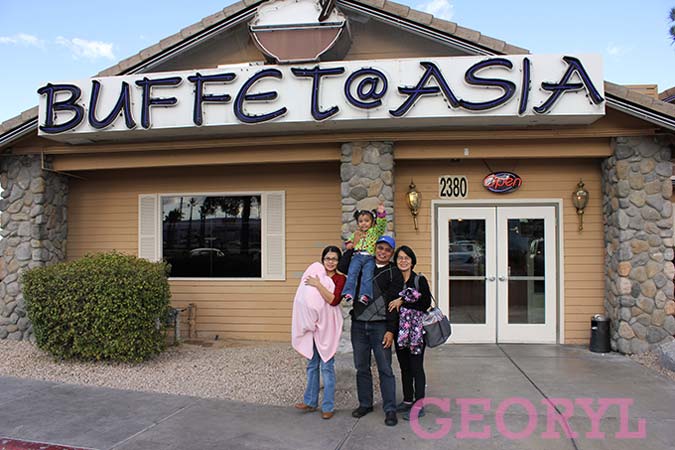 After lunch, we visited my mother's friend, Tita Agnes, who lives Henderson, Las Vegas. She works as a pharmacy technician. When she learned that I was a stay at home wife and mother, she asked me to consider undergoing pharmacy technician training as well.
When we got home, I tried to research about pharmacy technician training. There is one school that offers this training program and it can be completed in just three months of full-time study. It is an online training so you can set your own pace. You can extend up to 6 months in case you will need extra time to complete the training.
It seems like an interesting field but since my background is in the field of accounting, I cannot seem to understand those terms such as pharmacology, non-sterile compounding, and pharmaceutical calculations. With a training program that includes images, videos and interactive games, I might be able to learn the material and develop my skills as a pharmacy technician.
I have read that this online training program that I am referring to has externship partnerships with Walgreens and CVS Pharmacy. Eligible students have the opportunity to participate in an externship with one of these retail pharmacies as long as positions are available in their local areas.
Since I have extra time in my hands, I might consider taking this training someday. For now, my focus is taking care of my growing family and my parents' vacation. Will share more pictures in my future posts.
Till then!