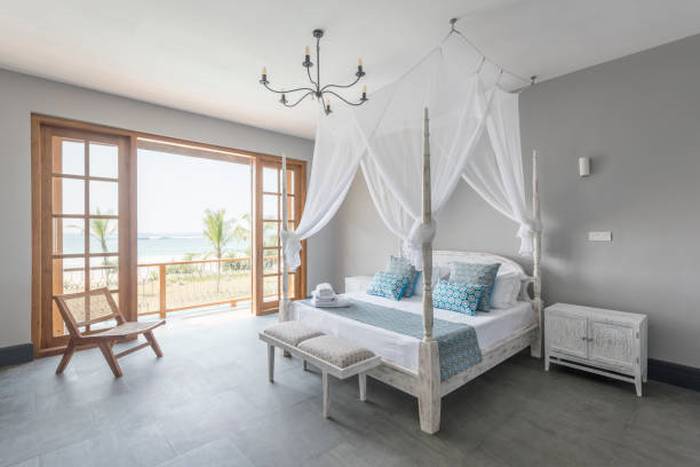 When individuals or couples decide to redo their bedroom style, it can be a bit confusing. Many styles look fabulous, and couples often have differing opinions on how they would like their bedroom to look. It pays to invest in top-quality bedding to ensure long-term use after all of the trouble to design the space. A popular bedroom theme is gracing many home interior magazines lately. Rustic bedroom themes are a fabulous way to combine comfort and casual style that still has elements of luxurious accents.
Anyone can create a rustic ultra-comfortable bedroom hideaway that looks fantastic and feels warm and inviting. Simply adding well-made bedding sets can immediately transform a room into the welcoming personal space that feels natural and nurturing. Rustic Bedding is available at reasonable prices by many designer name bedding manufacturers. Muted southwest scenery is depicted in the beautiful sets that contain luxuriously soft and cozy comforters, matching sheet sets and pillow shams. Choose a gorgeous large horizontal striped comforter featuring jeweled tone chenille stripes with intricate detailing. The rich colors and pattern resembles glorious desert plateau scenes found in the Southwest regions.
Many retailers, including Paul's Home Fashions, offer incredibly stunning rustic patterns that pick up elements of nature typically found in the western and southwestern areas of the country. These glorious bedding sets feature marvelous color hues of reds, blues, greens, browns and beige. Replicate rugged rocky cliffs, mountain desert wildflowers and bursts of greenery. Add stone shades in turquoise, sage green and pale blue afternoon sunlight accents. It's possible to find bedding sets that reflect relaxing river spots, majestic sunset views or expansive nighttime skies. Rich leather bed skirts and complementary throw pillows invoke proper mood ambiance. Matching curtains can complete your selected rustic haven.
Take some time to browse the many options in rustic home designs. This look is about realistic nature inspired fashions. A furniture piece that has impressive wood character and simple wall decor items adds depth and deep beauty without fussy frills and cluttered spaces. Think serenity, wide open spaces, earthy rich colors in a calm and reflective atmospheric setting. Now these bedrooms beg to be used. This style can work in any sized room if the proportions are right. There are wonderful pattern options, and a simple wooden headboard captures the outdoorsy feeling.