An outside area for grilling, relaxing with friends or just as a space where you can unwind after a busy day can be an excellent addition to any home. However, creating a quality deck is not always as easy as one might think. This is especially true if you have a sloped yard that cannot easily accommodate a typical patio space.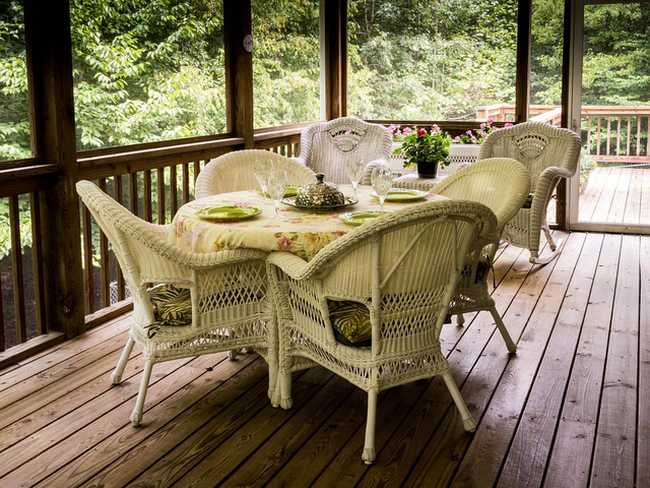 Advantages of an Elevated Deck
An elevated deck offers a number of benefits for your outside deck or garden area. If your backyard area is sloped or uneven, you might not have any difficulty ensuring good water runoff and drainage; however, it can be difficult if not impossible to create a usable outdoor space. Fortunately, with an elevated deck, such as those offered by Elevated Deck Systems, it is possible to leave the natural drainage and slope of your yard in place while still having a flat surface for your relaxation and entertaining.
How does an elevated deck work?
An elevated deck uses supports to raise the surface of your deck to the same height as the threshold of your door. This ensures that your home complies with ADA requirements, but it also gives you an even surface for your deck. Additionally, you will get good drainage because water will simply seep between the tiles or pavers and drain away without causing puddles on the deck.
The pedestals used in an elevated deck leave the current slope and water barrier untouched. These pedestals are designed to hold your deck up above the slope and water drainage, giving you a flat, useable space. You can cover the deck surface with just about any type of paver design you like.
Elevated decks can also be used on roof top garden areas. When you want a level deck while ensuring you are able to maintain proper drainage, an elevated deck is often an excellent solution.
Professional Installation is Important
The installation of pedestals to support your deck pavers or tiles is something that is best left to experienced professionals. The supports have to be installed correctly in order to maintain the integrity of your existing waterproofing. With professional installation, you will be sure to have a sturdy deck that will stay level, even after years of use.
An elevated deck will provide a beautiful space where you can enjoy outdoor living, even if your existing yard has a significant slope. You will be able to finish your deck to match your home's style while never penetrating your home's existing waterproof membrane.