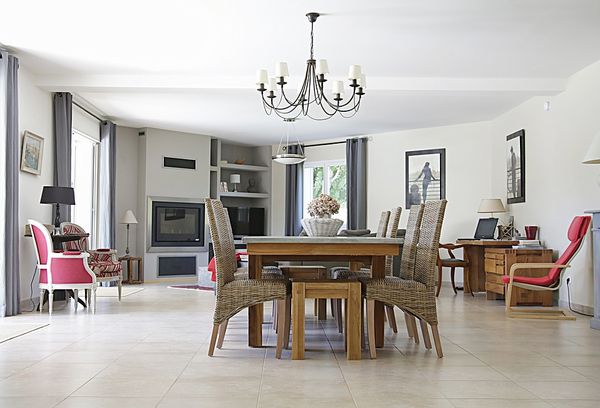 One of the easiest rooms in the home to remodel is the living room. It is often an open space, creating a canvas so that you can easily change the way the furniture is arranged and the colors that are used in the room. It's best to get free estimates now instead of waiting until right before the remodeling project begins so that you have an idea as to how much you will have to spend on the project.
A white living room wouldn't be an idea if you have children, but it would be something to consider if you want an elegant look. Add a variety of textures with crocheted blankets, ceiling medallions on the walls and accessories that are gold or silver so that you are not overwhelmed with all of the white in the room. Another option for the living room is to create a simple and quiet space where you can relax after a long day. Add a comfortable chair, a bookcase and a lamp so that you can read the newspaper or your favorite book. This idea works well with smaller living rooms.
Use furnishings that give a twist on the modern design ideas that are seen in many houses. A bamboo side chair or a simple sofa in colors of green or blue with white walls will give a living room design that is cheerful and fun to look at. Pillows in green and blue along with pictures that have a beach theme or those that have the same colors would go well in the living room.
If you like playing board games with the family or your friends, consider transforming the living room into an ultimate entertainment room. Install a large television and a large coffee table that has plenty of space to put board games. Make sure there is plenty of lighting in the room whether it is natural or artificial. Couches and chairs should be comfortable so that you and your guests are relaxed while playing or even watching a game on TV. Another option is to add a small bar with drinks and a few snacks.