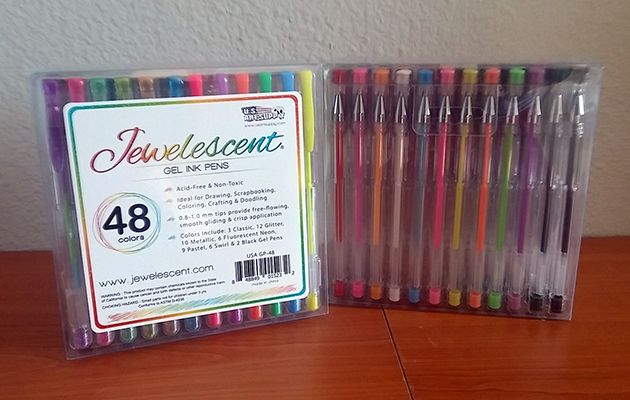 Do you love doodling and coloring? Do you want ink gel pens? I bought a set from the local department store a few months back and I thought, they're expensive compared to what I got. If you have the same experience, read on because this latest product review might be something that will interest you.
Product Description
Colors include classic, glitter, metallic, neon, pastel and swirls
two sets of 48 pens
ink gel pens are more viscous and thick than ordinary ballpoint pens
non-toxic
acid-free with superior archival quality long lasting vibrant inks that don't smear, fade or skip – manufacturer's claim
strong and durable 0.8 to 1.0 mm tips
unlimited uses: ideal for drawing, sketching, coloring, scrapbooking, crafting, doodling or anything else that allows you to show off your creative side like greeting cards, invites, decorating, nail art, tattoos & more
convenient storage: pens are stored in 8 convenient organizer trays with individual spots to hold each pen, so you can keep all your pens neatly organized and ready for use
Buying Options
You may buy this set of gel ink pens at Amazon by clicking this link: US Art Supply® Jewelescent® – 96 Gel Pen Set – Professional Artist Quality Gel Ink Pens in Vibrant Colors – Classic, Glitter, Metallic, Neon, Pastel & Swirl Colors – 100% Guarantee or you may visit Georyl's Amazon Store to see this product as well as the other products I've previously reviewed on this site. It is currently on sale for $26.96.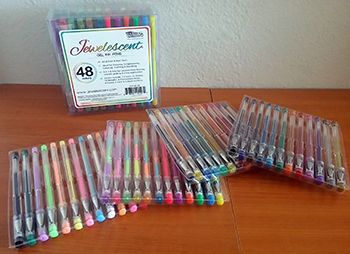 In My Honest Opinion
This is definitely color overload! Since I love doodling and coloring, this set almost made me drool. For the assortment of colors and the fact that these are gel ink, I definitely think that you get your dollar's worth with its $26.96 price tag.
Disclosure
I received products above for free in exchange for an honest review here at GEORYL. Regardless, I only recommend products or services I use personally and believe will be good for my readers.