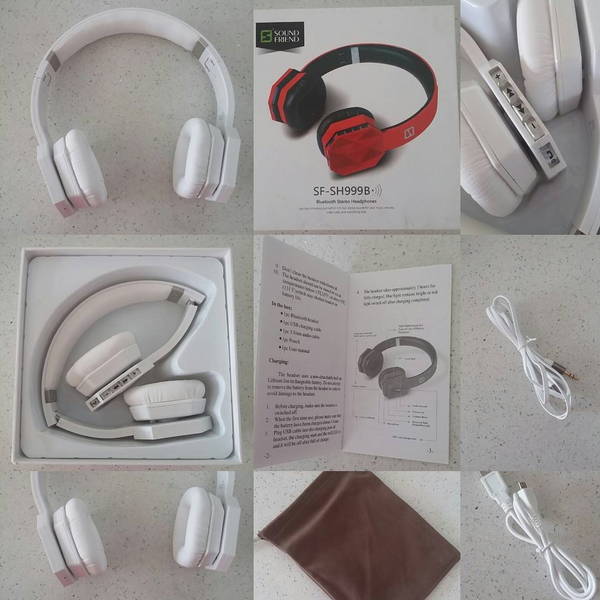 I love music, I like watching videos – and I'm always on the lookout for that "Perfect Headphone." Is this ActionPie Bluetooth Headphones "The One"?
Product Description – from Manufacturer
Bluetooth 4.0 Stereo Headphones
Built-in microphone for phone communication
Can be used as a headset
With music and phone controls
Built-in rechargeable lithium-polymer battery – up to 9 to 10 hours of talk time or audio playback and 180 hours of standby time
Wireless Bluetooth 33 feet distance
3.5 mm AUX line in – allow music playback from various sources even when not charged
Foldable headphones for easy storage and transport
Passive canceling noise
over the ear – not! see my opinion below
Buying Options
You may buy ActionPie Bluetooth Headphones at Amazon using this link: ActionPie Bluetooth headphones. It is currently on sale for only $49.99.
In My Honest Opinion
This is NOT an over-the-ear headphones as stated in the manufacturer's product description. The earpads are 2 1/2 inches wide and almost 3 inches high. When you take out the 3/4 inch padding on all sides, it leaves you with something slightly larger than 1×1 inches for your ear, thus making it an on-ear because the earpads are pressing on your ear.
Do I like it? Yes! Among the reasons why I consider this a good product are the following:
1. The sound is ok, given its current price of $49.99.
2. The bluetooth was easy to pair.
3. Sound quality when using it with your phone when calling was good. I used it for calling and the party on the other end didn't notice that I was using a headset (built-in mic was ok).
4. I love the look/design (I have the white one).
To summarize, the product itself is great and I would give it 5/5. However, because I personally prefer over-the-ear headphones and was disappointed with the misleading product description from the manufacturer, I would give this 4 out of 5 stars ("I like it").
Disclosure
I received products above for free in exchange for an honest review here at GEORYL. Regardless, I only recommend products or services I use personally and believe will be good for my readers.