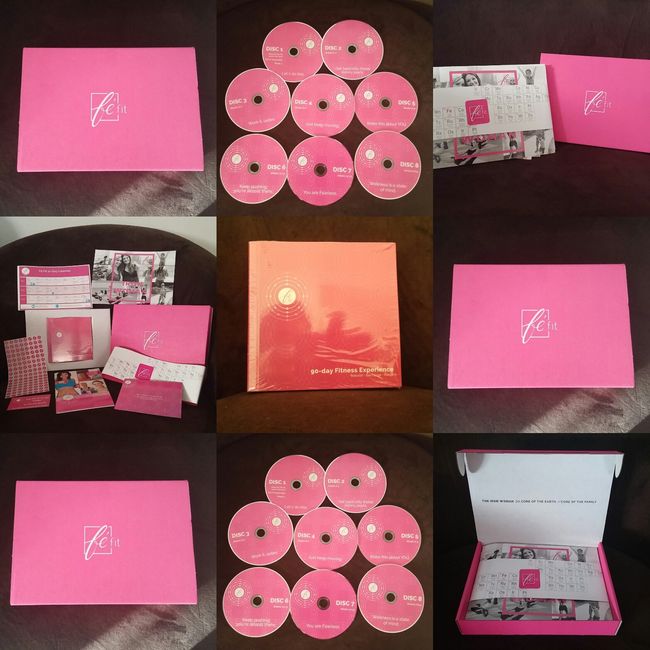 Happy new year everyone! Do you intend to be healthy this 2016? This year, lose weight, tone up, and feel attractive and sexy. In 13 weeks, get a stunning body by working out only 3 times a week (in 30 minutes or less) through the Fé Fit Women's Workout Program.
Product Description
fun and trendy workout DVDs for women
programs seeks to burn fat and create shape
manufacturer offers 30-day Risk-Free Money Back Guarantee!
includes 7 fun fitness genres: cardio circuit, core, lower body, upper body, total body toning, barre and stretch flow exercises
created by moms, for moms
designed for women to flatten stomachs, firm and tighten glutes
Fé Fit 90-day in-home workout DVDs target full body sculpting for sexy and feminine legs, butt, arms, shoulders, back, and core
8 discs feature 28 unique fitness videos, free flexible workout calendars to fit your busy life, and bonus tools for measuring and tracking success
Buying Options
You may buy this Fé Fit Women's Workout Program at Amazon by clicking this link: Fé Fit Women's 13-Week, 90-Day Workout Program with 28 Videos Under 30 Minutes: The Best Workout DVDs for Women to Flatten Abs, Firm & Tighten Glutes & Get Rid of Arm Jiggle
or you may visit Georyl's Amazon Store to see this product as well as the other products I've previously reviewed on this site.
Disclosure
I was not required to give a positive review of the product regardless of the fact that I received it free for review purposes. Rest assured that I only recommend products or services I use personally and believe will be good for my readers.