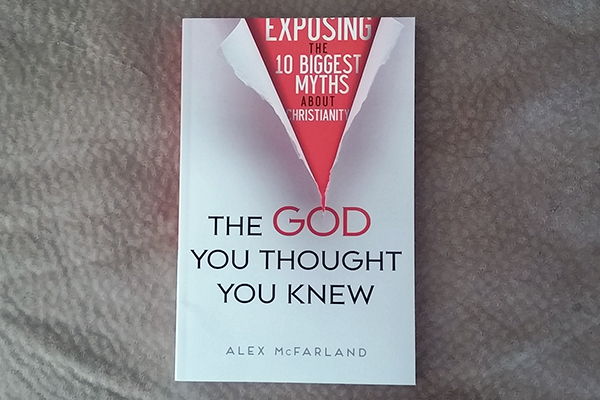 Being a Christian can be tough. There are times when you have to defend your faith against other skeptics. Actually, there are even times when Christians, especially those who are just starting a relationship with God, have some doubts themselves. It takes a deeper relationship with, and understanding of, God to realize why some myths about Christianity remain myths – because they are untrue. Some of these myths are discussed in a book that I recently read.
Book Description
The God You Thought You Knew: Exposing the 10 Biggest Myths about Christianity is a 203-page book written by Alex McFarland and published by Bethany House Publishers. It discusses ten common misconceptions about God and Christianity, and what the author thinks are the truths that refute those myths.
In My Own Opinion
This book is well written and well organized. The use of various font sizes, white space, bullets and bold fonts made it easy for one to read and identify the key ideas in the book. I would recommend this thought-provoking book to new Christians who are looking for immediate answers to their doubts and to those who would like to understand how Christianity works. Since Christianity is a relationship with Christ, non-Christians who already have their minds closed will probably not benefit from this book – unless of course they are curious to know how Christians answer these myths created by them.
Buying Options
You may buy this book at Amazon by clicking this link: The God You Thought You Knew: Exposing the 10 Biggest Myths About Christianity
or you may visit Georyl's Amazon Store to see this book as well as the other products I've previously reviewed on this site.
Disclosure
I was not required to give a positive review of the product regardless of the fact that I received it free for review purposes. Rest assured that I only recommend products or services I use personally and believe will be good for my readers.