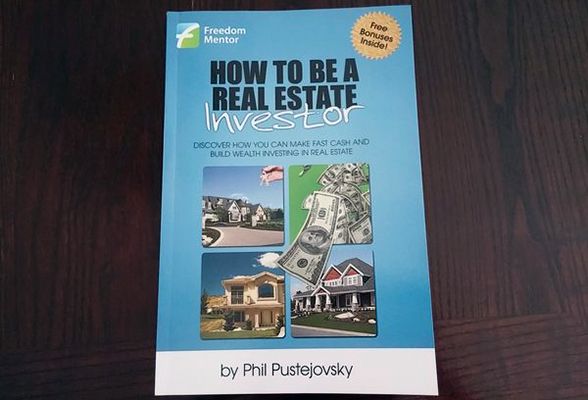 Real estate investing is one of the reasons why my husband and I can afford to remain stay at home parents for years already. The retired lifestyle takes more than that, of course, but having real estate investments can provide one passive income – the kind of income that you receive with little or minimal effort. I got a chance to read a book about real estate investing recently, and here are my thoughts about it.
Book Description: How To Be a Real Estate Investor
How To Be a Real Estate Investor: Discover How You Can Make Fast Cash and Build Wealth Investing in Real Estate is a book written by Phil Pustejovsky. The topics are divided into five parts:
Why Be a Real Estate Investor?
How to Think Like an Investor
Real Estate Investing 101
Advanced Investing Techniques
Your Real Estate Future
In My Own Opinion
This book contains wonderful and practical insights and advises. For a newbie or anyone who wants to learn about being a real estate investor, this book is a good book to start with to learn the process of real estate investing. However, the book failed discuss what specifically one must look for when looking for an investment property. As a real estate investor myself, I know that there are various factors to consider (and financial computations to make) before deciding on any purchases. In a nutshell, I would say this is a good book to start with but one must still continue to read and learn more about real estate investing (especially on how to choose a property) before taking the plunge into real estate investing.
Buying Options
You may buy this book at Amazon by clicking this link: How to be a Real Estate Investor
or you may visit Georyl's Amazon Store to see this book as well as the other products I've previously reviewed on this site.
Disclosure
I was not required to give a positive review of the product regardless of the fact that I received it free for review purposes. Rest assured that I only recommend products or services I use personally and believe will be good for my readers.