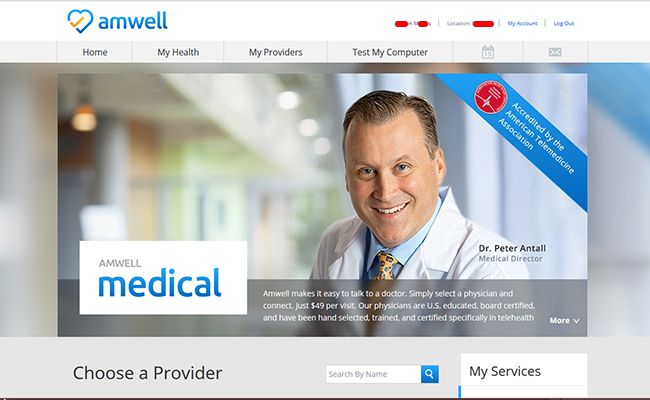 This is a sponsored post with Mums the Word Network and Amwell. All opinions are my own.
Does it take forever for you to be seen by a doctor? If you're like me who need to wait weeks to months for your primary care doctor's next available appointment schedule, you know how frustrating it can be. Dealing with whatever symptoms you're having while waiting for the day of your appointment could be stressful.
When I heard about a telehealth company named Amwell Medical, I can't help but be curious. Imagine having a live, on-demand visits to a doctor online or by phone anytime, anywhere. No waiting for a doctor's schedule to be open; and the doctor's are available 24/7 as well.
Sign-up process is so easy. To create and account, you only need to provide your name, email, location (state), date of birth, gender, health insurance details (can be provided later), create your own password and, voila!, you're ready to choose a provider.
Choosing a provider is easy too. You may first view the doctor's profile to learn more about the doctor's consultation fee rate, years of experience, education, practice, location, board certifications, and affiliations or you may go ahead and just click the green "Start Visit" button in a doctor's profile.
Aside from physicians with whom you can consult with for only $49 (or less) per visit, you can also talk to therapists or counselors and dietitians or nutritionists for $95 and $25 consultation costs respectively. Among the commonly treated conditions are cough, sinus infection, sore throat, bronchitis, vomiting, diarrhea, fever, pinkeye, cold, flu, headache, influenza, weight concerns, smoking cessation, depression and anxiety.
For those interested in trying Amwell Medical, simply put the following code into Amwell when prompted on the signup for a visit and you're all set: CARENOW9. You can also check out this video for more information about this telehealth company.