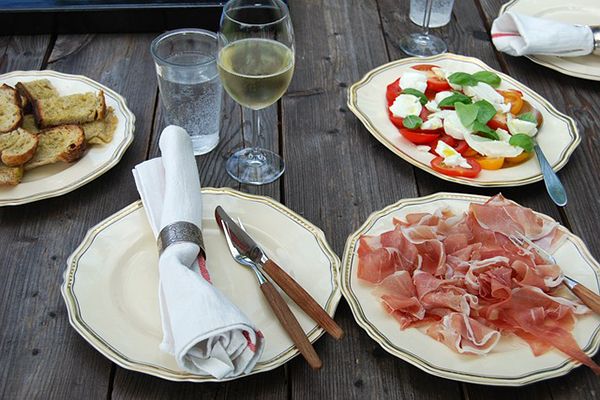 Rum has a refreshing taste and a smooth finish that makes it one of the top alcohols available today. The trouble is that far too many people never go beyond a simple rum and soda. Adding a shot of rum to a glass of soda might be the perfect way to end a hard day, but that same drink will not wow your friends like some of the hottest new cocktails will. Whether you love the bold taste of Bacardi Cuba, or you prefer the finish found on another brand, you can still make some fun cocktails at your next party.
Strawberry Kiwi Rum Punch
A batch of strawberry kiwi rum punch kicks off your party on a light and fun foot. You only need two things to make this punch, too. Combine a jug of your favorite strawberry kiwi punch with one small bottle of rum. Stir the mixture and chill before serving. Adding a strawberry flavored or coconut flavored rum adds to the fruity taste of the drink. Give this simple recipe the look of sangria with the addition of some fresh fruit too. Pour the finished punch in a large glass bowl before topping with slices of your favorite fruit.
Spiked Cherry Limeade
Nothing tastes as refreshing on a hot day as a glass of cherry limeade does. The tartness of the limes with the sweetness of the cherries will put you in an instantly better mood. Make your friends feel exactly the same way with a glass of spiked cherry limeade. Combine eight ounces of rum with a two-liter bottle of lime soda and eight ounces of grenadine. Pour the mixture over ice-filled glasses, and top with fresh cherries and slices of line. Do not be surprised if your guests ask you for the recipe.
Pineapple Mojito
Take the idea of a mojito to the next level with the addition of fresh pineapple. Chop half of a pineapple into bite size pieces before tossing in a bowl. Muddle the pineapple with a wood spoon, adding two tablespoons of sugar and the juice of one lime to the fruit. Divide the pineapple mixture equally among four glassed filled with ice. Top the pineapple with two ounces of your favorite rum and four ounces of seltzer. The result is a sweet and yummy drink that will have your party guests raving about your mixing skills.
Pumpkin Spice Buttered Rum
Treat guests at your next holiday party to a fun twist on the classic buttered rum. Bring 2/3 cup light brown sugar and ½ stick of butter to a soft boil on the stove. Keep mixing until the sugar dissolves and add one tablespoon of pumpkin pie spice. Remove the mixture from the heat; add ¾ of your favorite rum and two cups of water. Place back on the stove to warm through before serving.
These simple and delicious rum drinks are great for parties and special events all year long.