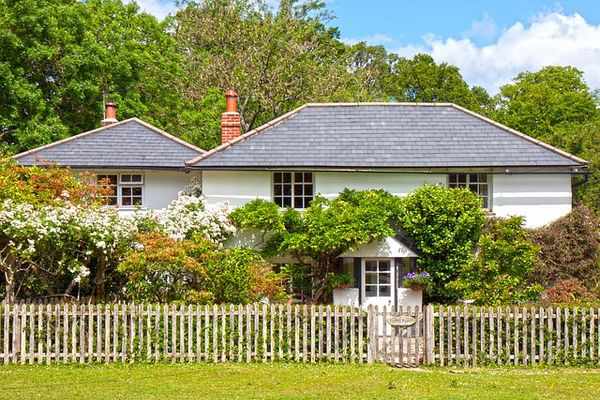 Selecting fencing seems like it would be an easy task, but with so many choices for style and materials, a little guidance may save you time and money. You will want to consider various factors, like price and materials, before you choose a fence. A local fencing contractor can walk you through your options, but this short guide will help you narrow it down before you shop.
Purpose
If your purpose in wanting a fence is merely decorative, a nice picket fence is traditional, relatively inexpensive and can be painted to blend in with your exterior decor. If you are looking for security and privacy, a tall, wooden redwood or cedar fence is attractive and durable. If you have the budget, you can even build a stone or brick wall. They are durable, beautiful and they will last for years with very little maintenance. To keep pets and children in, a standard chainlink fence is a great option.
Budget
The average fence will cost upwards of $2,000, depending on the materials used and whether you install it yourself or hire a contractor. A contractor may increase the cost upfront, but it will save you aggravation, ensure that your fence is sturdy and properly installed, and it may save the time and expense of repairs or rebuilding. Just make sure that you pick a reputable company with good references.
Another consideration with budget is not just the cost of materials and labor, but also the effect of the initial investment on your home's value. A Realtor can give your more information on how certain types of fencing affect the market value of your property.
Maintenance
With maintenance, you should think about the value of your time and the type of climate you live in. If you are in an area that has a lot of snow or wet weather, a vinyl or aluminum fence is a better alternative. A coastal area that is prone to high winds and storm damage may be more suitable for a wooden fence, which may lose only a board or two. However, wooden fences require much more maintenance than aluminum, such as repainting, staining and weatherproofing.
Aside from the above considerations, it is important to check with your homeowners association about any restrictions on height, materials and color. If you are working with a professional contractor, they will take care of any necessary permits required by your city. If you are going the DIY route, you will have to take care of permits and compliance issues on your own.