Do you use devices that uses TENS (Transcutaneous Electrical Nerve Stimulation) and EMS (Electrical Muscle Stimulation) technology? We have one and I tell you, while they do work, the electrode gel pads could be expensive.
Product Video
I got a chance to receive both the white fabric back and tan fabric back carbon snap-on electrodes from Santa Medical and you can watch my product review here:

Product Features
The Santa Medical self-adhering electrodes can be used with transcutaneous electrical nerve stimulators (TENS) and electrical muscle stimulators (EMS). It is flexible, latex free, reusable and easy to peel. It is in hand shape and measures about 2.95 in x 1.77 in.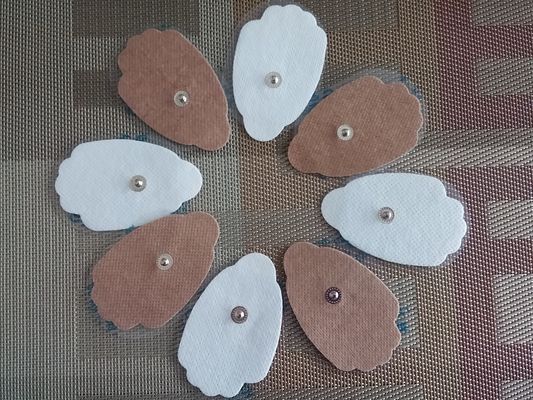 My Verdict
The gist of the review is this: the product may not be as thick as the original ones from the company where we bought our TENS/EMS device but the Santa Medical electrodes are way cheaper. The ones we use from HiDow costs $14.50 for each pair while these product sells at Amazon for only $12.95/5 pairs. It works just as well as the original one, too.
Disclosure
I received products above for free in exchange for an honest review here at GEORYL. Regardless, I only recommend products or services I use personally and believe will be good for my readers.