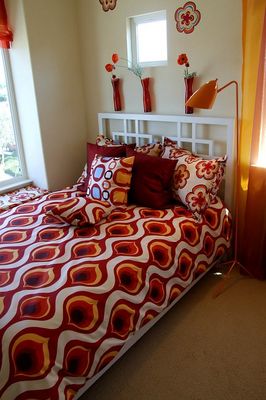 A child's room is not complete without a rug. A huge transformation has been made in the way people parent. We see children as the individuals they are. We encourage their growth and transformation in areas that they are strong in. Children's personalities and likes occur at an early age and they are adamant in what they like.
Each boy and girl has their own taste. While flowery rugs may be preferred by most girls, others prefer moons and stars. Decorating a room gives a child a kid-friendly place to live and dream. No other part of the house is quite like the bedroom where toys are kept, imagination is explored and dreams are lived. It is important to put items in the room that the child will enjoy and will feel comfortable with. The need for customizable rugs may be important to create the right fit for a room. Children's rugs can sometimes be customized with monogramming and come in a variety of colors. Additionally, there are many other standard rugs and even shag rugs available that come in any shape, color and texture.
The need for children's rugs reaches past that of decoration, but they also preserve money and provide a safe environment for children to play. For instance, rugs protect carpeting and hardwood flooring surfaces, which saves money in the long-run and children, while growing, have a tendency to fall and play rough at times. Rugs serve to cushion falls and provide a softer surface to play on.