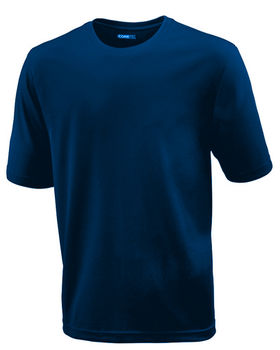 DIY gear is all the rage these days, from clothing to accessories and virtually everything in between. Not only does creating your very own items provide the ability to stand out from the crowd, it can also be a great way to preserve the environment while letting your creativity soar. You can even custom-design an array of bags useful for multiple purposes by recycling t-shirts already found in your wardrobe.
The following are just a few fun and flirty DIY bag designs that can be made using items you already own. This means you can achieve that great fashion-forward look you demand without wreaking havoc on your budget.
Design an Environmentally Friendly Shopping Bag
When grocery shopping, bringing your own bag can help reduce waste caused by paper and plastic bags, while also proving highly convenient for toting items home. However, a suitable bag can often be quite expensive, especially when seeking something capable of making a statement.
In this case, creating your own shopping bags from t-shirts is the perfect option. This design is relatively easy to achieve; you just simply remove the arms, secure the bottom via stitch or glue, and cut out a hole in the top as a handle. You can even customize your bag further via strategic cutouts, which affords an edgy look to your environmentally friendly accessory.
Stand Out With a Bow Tie Tote
Bow tie totes are a truly adorable yet functional shoulder bag that can provide ample room for carrying those must-have belongings. Fortunately, creating a bow tie tote is extremely easy for even novice crafters seeking to test the DIY waters.
When making your tote, remove the sleeves by cutting two long holes in either side. These will serve as handles, while the just-removed sleeves can be fashioned into a jaunty new bow. A few quick stitches to close the bottom, as well as to keep the bow in place, and your brand new tote is ready to go. You are sure to turn heads when out and about, which is the goal of every fashionable lady.
Make Your Own Tassel Bag Complete With Chain Handles
For those seeking fashion extremes, a DIY tassel bag complete with chain handles is just the thing. This bag involves a far more complex design, and as a result may require enhanced skill during the creation process.
Much like the above bag, create straps by cutting two large holes in either side of a t-shirt while saving the sleeves for later. For added strength, cut the bottom of the bag into separate hems, which can then be knotted together inside. This will reinforce your bag, thereby allowing you to carry extra items. Once this is complete, wrap crafting chains all along the handles to increase the wow factor, while using the leftover chain to affix the tassels. These steps will result in a killer fashion accessory at a mere fraction of the price.
Creative Bags for Creative Girls
A great bag can serve as an instant fashion boost for most outfits, while also providing a convenient carrying option for ladies on the go. When designing and creating your own bags, you can rest assured that you will always be at the very forefront of fashion.