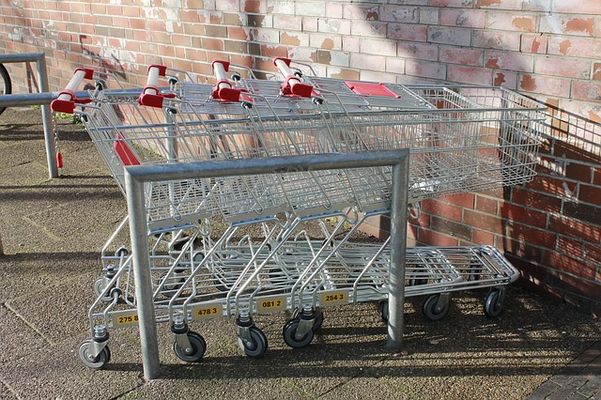 In England, they call it a trolley, while it's called a buggy in Canada, but by any name, every serious retailer needs to offer some form of shopping cart to their customers. In fact, studies have shown that stores that do not offer shopping carts have lower sales. These vehicles for transporting purchases to the checkout counter and then out to the car are a simple, yet essential part of the shopping experience. Here are some things every retailer should know about their shopping carts:
Maintenance Matters
There are many things that can go wrong if a shopping cart is not properly maintained. For example, malfunctioning wheels can make an annoying squeaking sound or scuff and damage floors. When such problems develop, the solution is to shop now for cart casters and wheels from a reputable dealer like Access Casters. Also, be on guard for damage or vandalism that can create safety hazards. Be sure to review the condition of your shopping carts regularly.
Design Matters
Shopping carts come in many styles and designs, so be sure to choose the type that will be most useful to your customers. For example, in grocery stores many customers will be parents with kids in tow, so a shopping cart with a seat is very much welcomed. Also, worth bearing in mind is the material of the cart. Plastic carts are fine in some types of stores, such as the ones made of recycled plastic at Target, but carts that will receive heavy-duty use should be made of metal. It is also a good idea to have a few motorized carts on hand for use by customers with disabilities.
Theft
Shopping carts generally sell for at least $100 each. Unfortunately, most retailers experience a slow but steady loss of carts, which over time can become expensive to replace. Some retailers pay a cart retrieval service to reclaim lost carts; others force customers to pay a deposit fee for the cart that is refunded upon the cart's return. Others try to create barriers with poles or fencing that makes it difficult to remove the carts from the parking lot. Electronic and magnetic sensors are sometimes attached to carts in order to track them.
A clean, properly designed, maintained and well-tracked fleet of shopping carts is every retailer's necessity. Treat them with the importance they deserve.