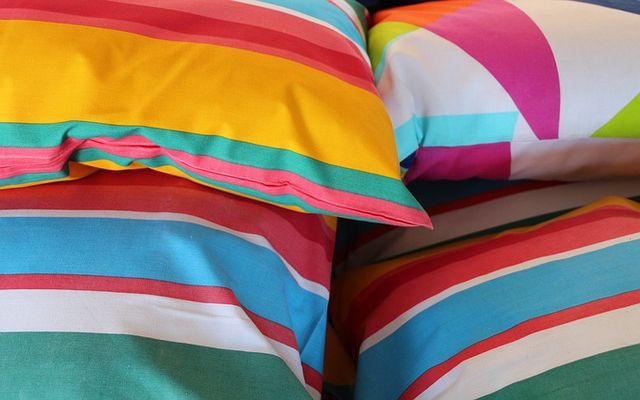 You spend eight hours every day in your bed. Sleep is an essential part of good health. If you do not get a quality sleep every night, not only will your health start to suffer, so will your performance at work or school. The type of bedding you use plays a major role in how well you are able to sleep. You should not take the process of shopping for a bedding. You need to be serious about it, so some research on your part will be required to find the right modern bedding. Here are some things to keep in mind when you hit the stores and start your shopping.
1. Comforters
The comforter that is consistently the most popular year after year is the down comforter. Most of the time, down feathers are used to fill these comforters but many varieties use down alternatives or synthetic fibers in order to fill the comforter. The reason these alternatives were developed is so people who suffer from down allergies can still enjoy the luxurious feel that a down comforter provides. White is the most popular color, but a duvet cover can be used to match the theme or color of your bedroom.
2. Sheets
A sheet that is made well should last somewhere around 10 years. When you are shopping for sheets, you must pay close attention to the fabric, thread count and the pocket depth. For fitted sheets, the pocket depth is how thick the mattress can be and still fit it correctly. You will need to take a measurement from the bottom edge of the mattress to its highest point. Elastic will surround the entire perimeter of a fitted sheet.
3. Blankets
There are many different materials used to make bedding. Each one has its own unique qualities, so you will need to find the material that best suits your needs. Vellux, down or fleece are the best materials to keep you warm during the months when cold weather is abundant. However, chenille or cotton will be ideal for those people who reside in a warmer climate.
4. Pillows
Pillows are usually sorted by their level of firmness or the sleeping style of the person using it. If you are a person who sleeps on your side, for example, you should be certain that you buy a pillow that is specially designed for that purpose.