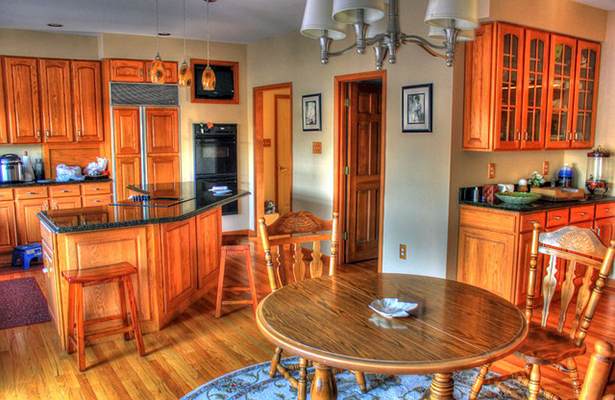 There are several trends that people are turning to for kitchen remodeling in Los Angeles. A new trend that is reminiscent of the past is white cabinets and stainless steel appliances. However, there are many styles that are taking to incorporating other features in the kitchen as more people are spending more time in their kitchens—whether to cook solo or to entertain a large amount of people. Features like padded seating on a breakfast nook or TVs tucked away in the cabinets are indications that people wish to be more comfortable in their kitchens as they are spending a larger amount of time there.
There are still older trends that people are exploring. For instance, repurposing items has been huge in the past few years. People can turn an old coffee table into a kitchen island. An old dresser can be transformed into useful kitchen shelves. Customizing a kitchen is not difficult to do. Professional kitchen remodelers can discuss with you the current trends, what would look nice in a home, and how to get that done. Some people splurge for a major project, such as updating counter tops that can transform the entire look of their kitchen.
Textures are big right now too. Whether the texture exists in a back-splash or kitchen dishes, variable textures accent an otherwise neutral kitchen. The important thing is to consider which colors would look best in the kitchen and which the homeowners like best. The kitchen is a warm and nurturing place people gather to cook, socialize and eat. It should be designed to reflect what homeowners like most.