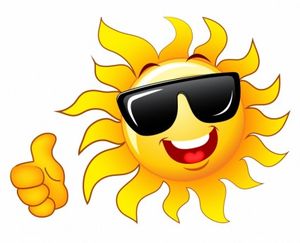 Sunscreen is something that you know you should be using pretty much anytime you go out in the sun, especially in the spring and summer months. However, many people just are not as cautious as they should be when it comes to sun exposure. While a little burn may not seem like a big deal today, the truth is that a lifetime of unprotected exposure can lead to skin and health problems down the road.
Use this guide to help you find the right sunscreen and use it the right way. Your skin will thank you.
Choosing the Right Sunscreen
Picking the right type of sunscreen can seem like a black art when faced with all of the choices at your average drugstore. Luckily, the decision does not have to be quite so complex if you do not want it to be.
When choosing a sunscreen, the first thing you want to look for is a broad-spectrum sunscreen. That means that the sunscreen will protect you from both UVA and UVB rays, both of which can damage your skin.
Next, you will want to look for water-resistant sunscreen since you are likely going to perspire. This is especially important if you are going to be playing a sport or swimming as well.
Ideally, you should be buying at least SPF 15 sunscreen. Higher sunscreens work fine, but SPF 15 or 30 is good for most skin types as long as you reapply it regularly over the course of a day.
To learn more about the right type of sunscreen, try visiting the site of a reputable manufacturer like RMSunscreen.com.
How to Apply Sunscreen
When spending time in the sun, you want to apply sunscreen to your skin about 20 minutes before you go out so that it has a chance to dry. If you are using a heavier sunscreen, you will want to give yourself at least 30 minutes.
To apply the sunscreen, your best bet is to do it with your clothes off, especially if you are going to be swimming or playing sports. That way you will not miss any spots and end up with painful burns.
You should reapply sunscreen every 90 minutes or after perspiring heavily. You do not have to wait 90 minutes to reapply sunscreen, so if you go for a run and then want to sit by the beach, reapplying after 30 minutes is safe and effective.