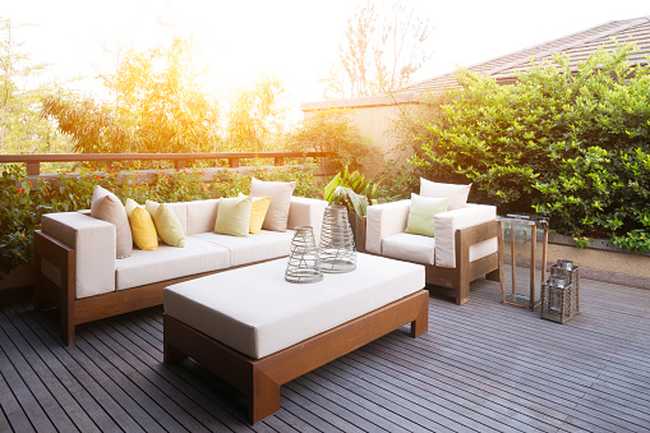 One of the first benefits people think of when they consider adding a deck is the increase in value it will bring to their home. While that is a positive benefit, the enjoyment of your deck should be the greatest benefit. When you design a deck with the intention of enhancing your lifestyle, you will have a very new living experience to enjoy at home.
Adding a deck is a project that requires budgeting and planning. To get the most aesthetically appealing, long-lasting deck, you will want to consult with professionals to learn more about the type of decking material and design that is the best option for your area and landscape. Once you make those decisions and the deck is complete, it is time to enjoy it.
A deck can be an extension of your living space. By adding comfortable outdoor furniture, rugs, and accessories, you have an ideal place to entertain guests. If your deck is large enough, you can even create a cooking and dining area out there. That can become your favorite place to be in the warm months.
A deck offers you a convenient space to grow a container garden. Container gardening is much less labor-intensive than traditional gardening. You can have fresh vegetables, herbs, and flowers right outside your door for two or three seasons of the year.
A deck can become your personal relaxation retreat. It gets you close to nature and away from indoor distractions. That is an immeasurable benefit.