I had the privilege of receiving a free 8″ Green Earth Frying Pan with Textured Ceramic Non-Stick Coating from Ozeri
recently in exchange for an honest review of the product.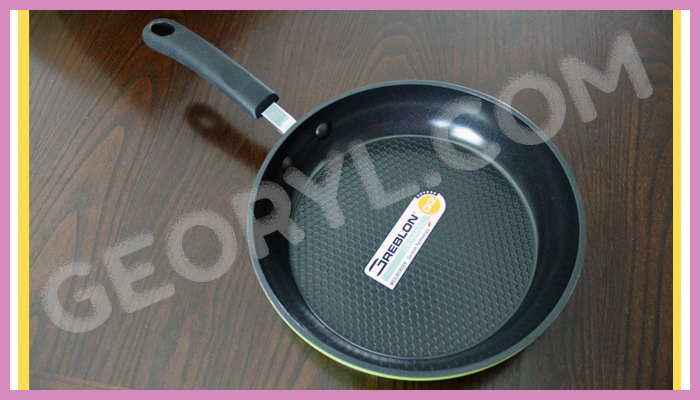 The pan arrived in a sturdy box with packing peanuts (loose-fill packaging materials) to cushion it. It looked durable and I love its green color as well. Its box stated that it is "100% PTFE and PFOA free" mainly because no harmful toxic fumes are ever released into the environment even under high temperatures – but that is a claim by the manufacturer and my review doesn't cover that topic.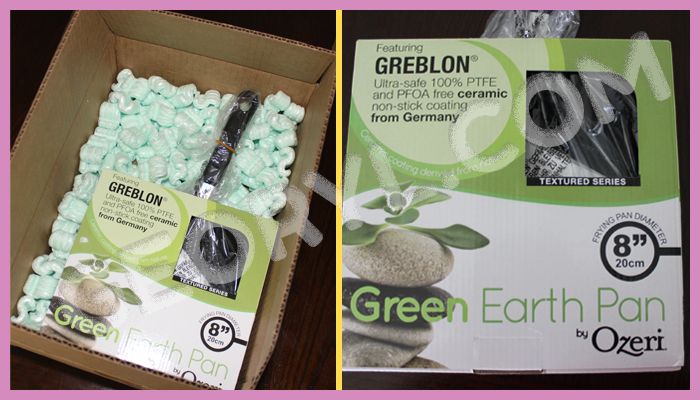 I've been using this pan almost daily on my gas stove since last week – mainly to cook pancakes and eggs in the morning. I used it once for quesadillas as well. The pan works as intended (it was nonstick) and I had no problems cleaning it by hand with sponge.
It is too early to say that this product is durable but so far, it looks like a quality product. It has served its purpose so far so I would be recommending this product to those looking for non-stick pans.
From the Manufacturer: Information on 8-inch Ozeri Green Earth Textured Ceramic Nonstick Frying Pan
The Ozeri pan uses an ultra-safe ceramic coating derived from nature. It is 100% PTFE and PFOA free. It delivers non-stick performance without releasing harmful fumes or toxins at high temperatures and features a scratch-resistant 100 percent ceramic coating as found in nature.
The pan is made of durable heavy-gauge die-cast aluminum with no heavy metals or harmful chemicals. It also boasts a comfortable heat resistant Bakelight handle, and a magnetized induction stove safe base for rapid heat transfer.
Amazon Link
You can learn more about this product by visiting it on Amazon here: 8″ Green Earth Frying Pan by Ozeri, with Textured Ceramic Non-Stick Coating from Germany (100% PTFE and PFOA Free)