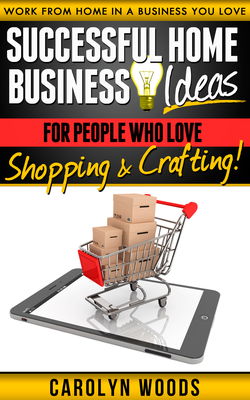 Successful Home Business Ideas for People Who Love Shopping and Crafting is another book that Carolyn Woods wrote for The Work From Home in a Business You Love series. The topics covered in this book are finding goods to sell and where to sell online.
This book is a short read (about 18 pages including the cover, title page, copyright page, and table of contents). Although it has some interesting information to share with it readers, its focus is more on how to sell on Ebay, Craigslist, Amazon and Etsy that I believed that it didn't much help with the "love shopping and crafting" part of the title. How to start selling online could have been a made a better title to represent the book.
I am a bit disappointed because I was expecting a different focus of discussion from the author because of the book's title but for those who want to start selling online, this book could be helpful.
Disclosure: I received a copy of this book in exchange for an honest review.