Do you love sweets but always felt guilty after that binge? There's a healthy way to indulge on chocolates!
Dark chocolate almonds!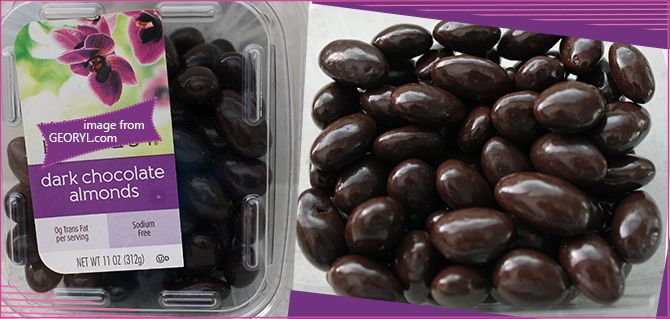 According an article published in WebMD, dark chocolate has benefits not seen in other varieties. It lowers blood pressure and is a potent antioxidant.
Almond, on the other hand, is also seen as healthy food. It is rich in Vitamin E, dietary fiber, B vitamins, magnesium, copper, calcium, potassium, manganese, monosaturated fats and polysaturated fats.
Put them together and you come up with a healthy snack!
Unless you are allergic to almonds, there's no reason why you shouldn't try dark chocolate almonds. (By the way, almond is not a nut but the seed of the fruit of the almond tree). Just always keep things in moderation though and be sure to burn those calories or balance it by eating less of other things.