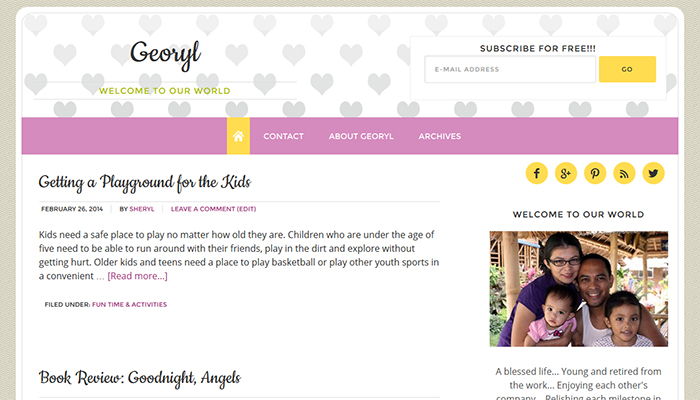 Please tell me I am not alone. Do you have other blogs that were not updated too?
It's January 31 and I only published two blog posts (including this one) for the first month of the year! My other blogs are not so lucky because I never had the chance to update them. Ouch!

I actually tried writing but when I got online to draft a blog post, my ugly blog design distracted me. I didn't realize how my obsession with page load speed made me gradually strip my blog design with essential elements that made me love it before (like the header/banner, background images, slideshow and custom fonts).
And so the quest for a new blog design started.
After a couple of sleepless nights (because I am busy with the kids during the day), I am proud to finally present GEORYL's latest blog design.
Yes…. Again!
Unlike in my post "New Design for Our Family Blog" where I said that I might be sticking with that theme for a while, I am not making any promises on this one.
Blog theme? – done! Now it's time to start writing….
Till then! Godspeed!