Have you tried Yakult?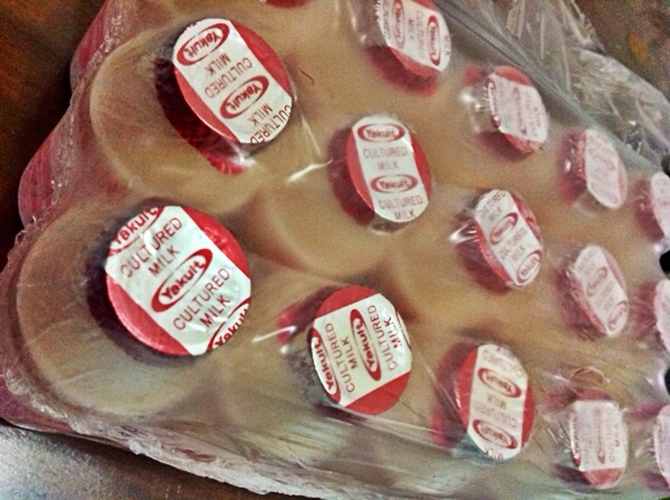 I love this drink.
This morning, I saw a vendor who was selling this Yakult (5ct) for only Php 40.00 (which is less than $1). In the USA, a pack of this costs at least $3 (including tax). I was so happy with the "bargain" that I ended up buying 5 packs!
Other stuff that I splurged on while I am here at our vacation are blouses, pants, baby clothes, shoes and bags.
Oooppss, need to check my budget.