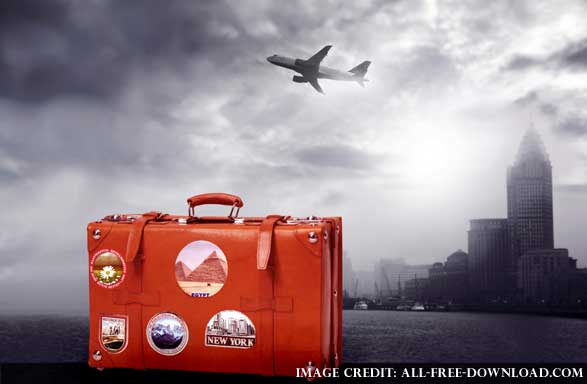 Weekend get-a-ways are supposed to be an exciting time, filled with creating memories, getting pampered, and forgetting about worries. However, when the journey becomes a tiring obstacle, it can ruin that sunshiny feeling. Baggage that becomes a tug-of-war with clumsy, heavy suitcases, make rushing to airplanes, taxis and buses, a frustrating event.
While most people may accept this type of trauma as part of the preparation in arriving at their destiny, the frustration and stress can ruin a whole day. By investing in carry-on rolling luggage, this entire scene can be avoided. Not only can it create an easier way to travel, but can also save wear and tear on the nerves. In addition, designer rolling luggage is stylish, roomy, and perfectly balanced.
Leather is a favorite for keeping an upbeat attitude while strolling confidently down a corridor, toward that final destination. For example, The Original Ghurka Bag Company offers rolling luggage in fine genuine leather, an attractive accessory for any weekend trip. Companies that offer quality with heavy duty brass zippers, in-line skate wheels, plus multiple pockets and garment bags, makes one bag enough for a long awaited trip.
Stay confident, fresh, and worry free with a travel bag that allows thoughts of great times ahead and leave the stress behind for a few days with the ease of a stylish roller bag.