It's Throwback Thursday! For this week's edition of Throwback Thursday, I am sharing this picture of my Georyl and her dad.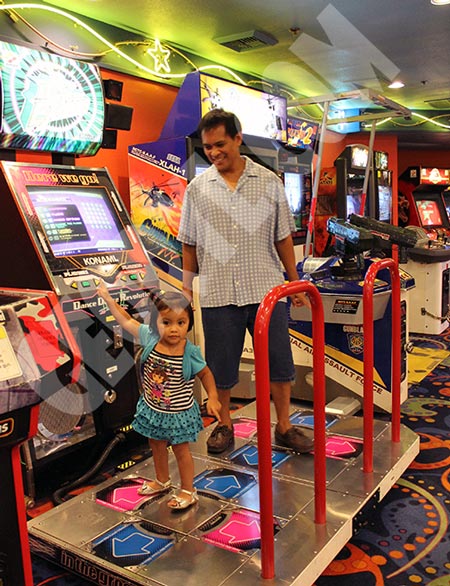 This picture was taken when my little one's barely three years old. She and her dad were playing at the arcade at the Excalibur Hotel here in Las Vegas. Ever since she learned how important those coins are when playing in arcades and in Chuck E. Cheese, she began spying on her dad's silver rounds.
Yeah, we better watch out because she might just use those rounds at Chuck E Cheese on our next visit.