Isn't it great to have some bonding moments with your family, relatives and friends in some far away place, away from all the hustle and bustle of the city and the worries of the workplace?
Recently, we went to California and spent almost a week camping at the Wishon Bass Lake with our friends and relatives. There were seventeen of us in the group and we used two campsites, three tents, one gazebo canopy for our food and a shower/utility tent.
Here's a picture of us during our morning breakfast.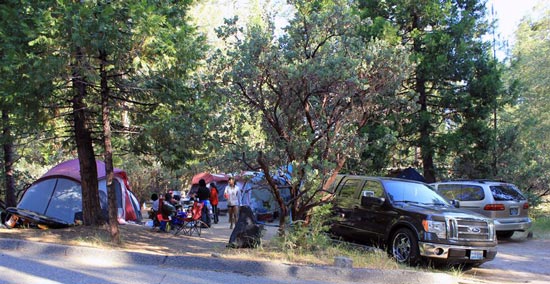 During the day, we would either visit nearby tourist spots, just hang out in our tents playing chess and card games or play some music with guitars. The youngsters (the teens) would go swimming in the nearby lake even though the water is too cold.
Hiking is with a baby is hard so most of the time, hubby, the kids and me are left at the campsite and play inside our tent like in this picture here (pardon the mess, we're in a playful mode).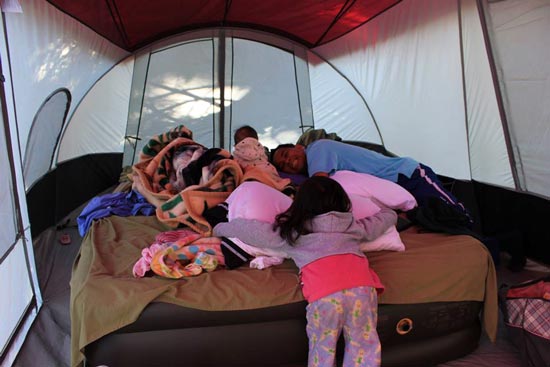 Have you tried camping too? Did you enjoy it? Care to share your experiences with me?