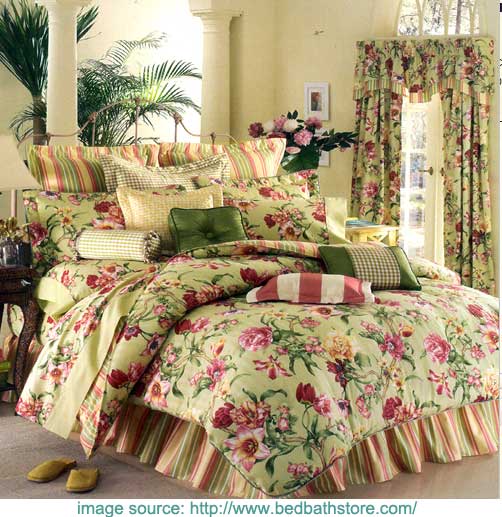 If you're a mom, your day-to-day life is probably filled with chatter, laughter, crying, mess, and the general chaos that just comes with having kids. Often the only time we moms have to ourselves is after our kids are in bed. We head to our bedrooms to read a book, watch a favorite TV program, or just relax.
As mothers, we spend our lives nurturing our children and those around us, often forgetting to care for ourselves. But, taking care of yourself isn't selfish—in fact, having a space that will nurture you, well help you have the energy to nurture your children. If your bedroom isn't a place you enjoy and a place where you can relax, now's the time to invest in yourself by renovating your space.
Start by painting your walls a soothing color like light blue, warm beige, or butter cup yellow. Then add some beautiful art that you love every time you see it. Layer pretty curtains over light blocking window shades—you know, for that rare morning your kids don't wake you up before dawn! Decorate with accessories and comfortable bedding that capture your personal style.
If you're going to upgrade your furniture, be sure to look for a comfortable chair and good task lighting. Having a high quality mattress is critical to getting a good night sleep which all moms need. If your mattress is old or uncomfortable, a new mattress can be one of the best investments you make. And if you're looking for inexpensive accessories, closeout comforter sets and bedspreads can complete the overhaul without exacerbating your bedroom budget.
Every mom needs that special space to nurture herself. Even if a big renovation is out of reach, look for small affordable ways to spruce up your bedroom. Shop for other bedroom accessories like artwork, accumulating neat additions over time. Whether it's a dramatic overhaul, or just a few simple touches, make your bedroom into a place where you can rejuvenate.