If there is one thing I noticed about Georyl lately, it is her being artistic and creative. Yesterday, she surprised me by making our bowl her art project.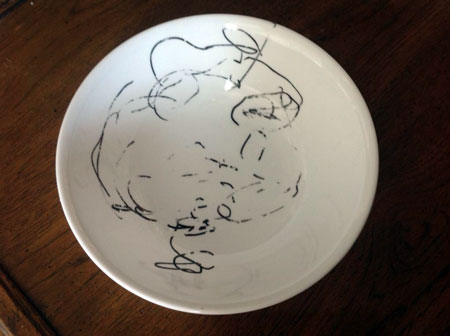 She found a marker and started doodling on the white bowl. The funny thing was that when I asked her why she wrote on the bowl, she replied, "my hand started it" with that innocent look in her eyes. How can I scold her with that witty answer?
She showcased her creativity again today. When my mother was here on a vacation, she planted some plants in a flower pot. Guess what Georyl did to those plants? Check this out: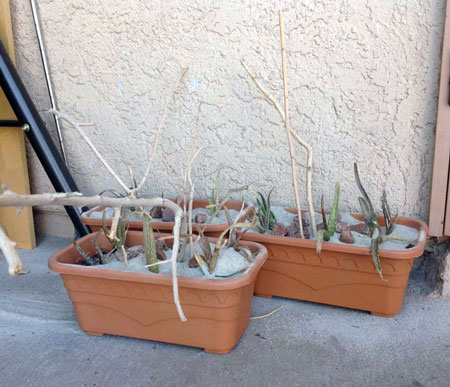 She made a miniature desert in a flower pot!
I am not sure if we can enroll her next school year already but I think that Georyl is ready for school now. She knows her alphabet and she can count up to 100 (then count by hundreds, thousands, ten thousands and hundred thousands to one million). She can spell a lot of words too! Do you know if there are dual language schools for kids? Our main language at home is not English and I'm a bit apprehensive that Georyl will find it hard to communicate with her future classmates because of that.
Anyway, judging from her reaction to her "classmates" during Sunday school class, it seems that she's learning to blend well with them.
My baby… she's growing up so fast.