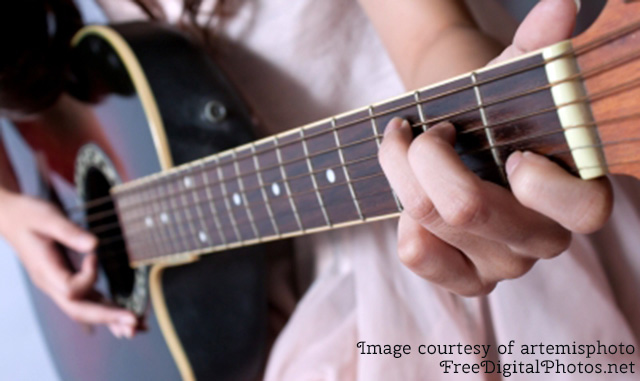 When my mom arrived from the Philippines last year, the original plan was for her to go home before Christmas so she can still celebrate the holidays in the Philippines. However, I had some health complications so we asked her to extend her stay with us for a few months.
My mom is a music lover and now that she's here, our house is again "full of music." We often hear her singing and strumming the guitar in her room. The other day, she proudly showed me her new learned talent: playing the organ. Great! Even Georyl is becoming interested in music because of her.
Since my mom's a music lover, I wanted to buy oldies songs online for her so she can listen to those popular songs from the 60's, 70's and 80's (like the ones she listens to when she's at home in the Philippines) but she told me not to. She says that she can surf the internet and look for the songs that she wants to listen to (yey, way to go mom! now you're not afraid of the internet anymore!). Besides, she also listens to contemporary songs so whatever we're playing here at home is good enough for her.
I probably got my love for music from my mom. I am happy that she's also influencing Georyl to explore and love music. Thanks Mom!