You probably heard the news or even watched the fight yourself: Juan Manuel Marquez knocked out Manny Pacquiao during their recent fight that was held in Las Vegas (December 8, 2012). The sixth round was almost finished but one strong counter-punch from Marquez sent Pacquiao kissing the canvas.
Now, I'm not claiming credit for this picture. This went viral on Facebook so you probably saw it already.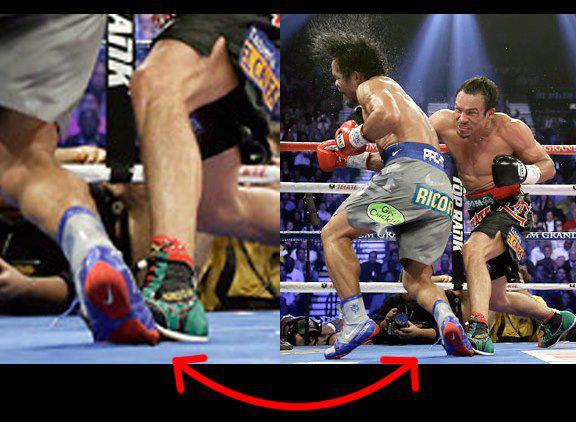 Again, all credits go to the one who shared this image in Facebook. I just can't trace the person who originally posted this picture but what a your keen observation!