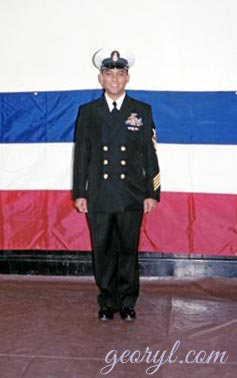 I can't believe that it's been more than a year since my husband retired from the service. I've always wanted to give him something special as a way to celebrate his retirement but I wanted to buy something from my own income – and for a stay at home wife and mother, it's not that easy.
Last week, I finally was able to give him one of those military rings that I've been meaning to buy. It was late, I know, but it's better to be late than never, right?
I know hubby is now enjoying his retirement since every day now is like a weekend. We get to spend every day together without the stress and pressures of work.
It's one year late but still I want to greet you "happy retirement sweetheart!" I am proud of you!