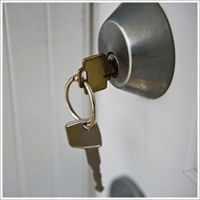 Today, we missed church! And this is the long story behind it!
We usually attend the 10:10am service but this Sunday, we opted for the 11:30 service. My husband hates being late so I know we have to leave for church before 11:10am.
It was already past 11 but Georyl and I were still playing cat and mouse. She doesn't want me to tie and put ribbons on her hair and she'd crawl under tables and chairs and run around the house while I chase after her with my heavy 7-month preggy tummy. How come toddlers can run so fast at their age, by the way?!
I was already exasperated and frustrated so George interfered and got hold of her "little princess." He tried to keep her steady while I did her hair but it still took some drama, crying moments and acting efforts from my little prima donna before I was finally done. At the back of my mind, an idea that the devil might be behind this antic so that we'll be late for church popped up because usually, Georyl's so excited to go to church that she'll practically do anything you ask of her before church time.
Since it's almost 11:20 then, we rushed out of the house. George and Georyl were already out of the gate so I just grabbed my purse and closed the doors (both the main door and the security door). A split second after I closed the second door, George shouted from the gate, "Heart, the key!!!" referring to his key chain with both the car key and house keys on it.
What?!!!
Every time we leave home, I always ask hubby if he has the keys before closing the doors and every time, his answer is "yes." Today, I thought of asking him but didn't because I was sure he has them anyway. Bad timing because this time, he needed some reminders. Isn't it ironic?
So there were the three of us "basking" under the grueling heat of the sun at noon during summer in Las Vegas. The shade of tree in front of our house was of little help and we were practically sweating like pigs.
I opened my ipod to search for tips on how to pick a lock (thank goodness the wifi works outside) while George took the phone directory he earlier threw in the garbage can to search for a locksmith's number. I found a youtube clip on picking door locks and tried them on our door while George started calling a few numbers to inquire for locksmith services.
But it wasn't the end of the misfortunes yet.
When I tried to check my ipod again for another tip on picking locks, it was swimming in water! Georyl accidentally toppled our water jug and the contents spilled on the ipod and my bag. The bag was safe but my ipod won't turn on.
Our cellphone, on the other hand, went dead after the second phone call. The battery was drained already and we forgot to charge it the night before. Now, we're not just locked out of the house, we lost all means of communication too!
Georyl started complaining about how hot it is. She wanted to get inside the house. My stomach started acting up too because it's too hot. Oh darn, I needed to go to the toilet!
But what can we do?
The first locksmith that hubby called charged $15 just to send their guy over to our place. The charge for picking the lock depends on the tools that he'll be using, the minimum cost for which is $30 but they can't say how high it would go. The second one said $75. Hubby chose neither.
With his MacGyver ways, hubby started opening the doors (two of them, remember?). There was some sort of steel plate over the lock on the security door so the usual way of opening door locks with a credit card can't work. I can't share how he did it but he finally got to open both doors! And both knobs remained intact. Thank goodness I didn't have the dead bolts locked (but if I did, I would have to need our keys for that, right?) because it made the task easier.
When we finally got to enter the house, it was heaven! We were finally out of the summer heat and I was able to relieve myself before disaster happens (don't wanna sound gross, ok?).
As 11:30 was the last schedule of church service on Sundays, we had no other options but to miss church this week.
Lesson learned from the door lock-out
Always check that you have your keys before closing the doors (especially if you just turn the lock key from the inside and pull the door close).
Lock the dead-bolts when you leave the house. It makes it harder for people to open your doors and break-in. Makes it easier for you to avoid a lock-out too.
Always have some snacks and water with you when you leave the house.
Remember to charge your cellphones if you plan to leave the house. Don't wait for the batteries to be fully drained before charging.
Marry THE MAN whom you can rely on (no elaboration needed, the uppercase letters say it all)! You have to find your own "The Man" though, George's taken, wink!
Happy Sunday everyone!