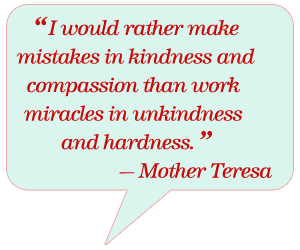 A few Sundays ago, we attended the church service and our pastor discussed about kindness. Since this is a topic that applies to everyone regardless of faith or religion, let me share with you the gist of what had been preached to us by Pastor Michael Rochelle.
Kindness is one of the fruits of the Spirit (among love, joy, peace, patience, goodness, faithfulness, gentleness and self-control) according to Galatians 5:22 (NIV). It is love in action.
Basically, we all have three choices when it comes to dealing with people and situations:
keep our distance
curious but uninvolved
treat others how we want to be treated
In the story of the good samaritan in Luke 10, what the priest did was a representation of the first choice. He saw a man lying half dead along the road (after that man was attacked by robbers, stripped and beaten up) but even though he saw the man, he walked on by the other side and kept his distance.
Curious but uninvolved is how we describe the Levite who also came across the same victim. True, he went over and looked at the man but then, he continued to walk on by on the other side.
The third passerby in the story, a Samaritan traveling on the same route, is the example of the person who exhibited kindness. In the story, the Samaritan saw the man's condition and his heart went out to him. His heart was filled with pity and soothed the man's wounds with medicine and bandaged them. He put the man in his own donkey and took him to an inn, where he took care of him. The next day he handed the innkeeper two pieces of silver and told him to take care of the man, promising to pay the difference the next time he comes back if that payment won't be enough for everything.
What did the Samaritan get anything in return from the man that he had helped? Nothing!
So why be kind, you might ask?
Because (and let me quote Isaiah 58:10-11) if you feed the hungry and take care of the needs of those who are troubled, then your light will shine in the dark. The Lord will always lead you and He'll satisfy your needs in dry lands… You'll be like a spring that never runs dry!"
And besides, God has been kind to us all these years, right? That's enough reason for us to be kind to others.