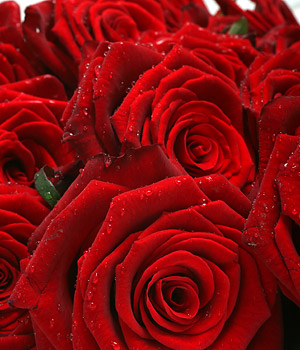 Are you thinking of buying a gift but are running out of ideas? I know of something that will fit any occasion. Whether it's for a birthday, anniversary, new baby, sympathy or funeral; for your mother, wife, loved-one, colleague, teacher or friend; or to say "thank you", "get well soon", "i love you" or "thinking of you"; no gift can be all-around as a flower.
If you're pressed for time or can't go out to buy some bouquet or elaborate arrangement of roses, lilies, orchids, peonies and the like, don't worry because the internet is here to the rescue. With just a click of a mouse, you can order from online flower shops like serenata flower.
When I was still working in the Philippines and hubby was assigned in Washington, he surprised me with a bouquet of red roses with stuffed toy and a desk clock which he ordered online from an online flower and gift shop. It was delivered to our office and my officemates were all excited and teasing me of this surprise gift. There was no occasion then so it was really out of the blue.
My point is, you don't need an occasion and even distance cannot stop you if you want to give someone a gift because it's now easy to order them online.
Do you have a special person in mind right now whom you're planning to send some flowers?