It was about this time of the year last year when we did some long distance driving from state to state. Looking at the time stamps of the pictures in my PC, we were in Texas exactly a year ago.
One of the places that we visited while we were in Texas was the San Antonio river walk. Here's a shot that I took while we were walking along the river bank.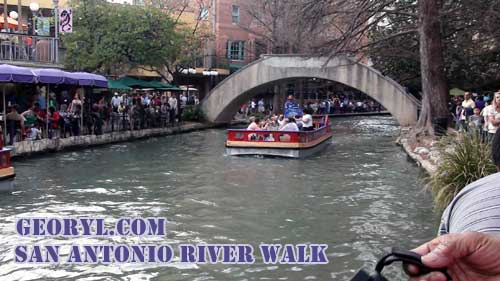 We also went to see (among others) the Alamo, the place where Pres. Kennedy was assassinated in Dallas and a dinosaur park in Glen Rose. It was great that during that time, I wasn't feeling so sensitive to all those season change from winter to spring or I might have to drop by an austin tx allergy doctor's clinic and waste some precious sight seeing time.
This year, we haven't been traveling that much. I had a tough time during the first trimester of my pregnancy. Hopefully, I can travel out of state in the next few months.