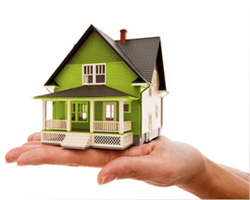 Have you ever thought of investing in real estate?
My husband and I are both tired of the 8-to-5 work schedule and had already retired from the workforce since last year. It has been our goal to invest in real estate so that we will earn income without working our butts off. Our timing are perfect because both interest rates and the price of real estate are been down for some time now – a great time for investors to buy an investment home.
If you're also thinking of investing in real estate, let me share with you some reasons why you should do just that:
Reasons for Investing in Real Estate
Rental Income – When you rent out your real estate properties, you basically earn from the rent that you charge your tenants. Of course, you should also consider the expenses such as (but not limited to) taxes and maintenance expense. When you buy your property at a lower cost (like now when property values are down), you can still get positive cash flow despite paying for mortgage and other expenses.
Appreciation – Properties appreciate in value with inflation. When properties increase in value, you can sell them for a profit or use them as an equity line of credit for another investment.
Inflation – During times of inflation (general increase in prices and fall in the purchasing value of money), you can increase rent as well. In addition, when prices of houses are high, fewer people can afford to buy properties – which equates to more renters.
Leverage – Leverage is basically using borrowed capital for an investment expecting the profits made to be greater than the interest payable. In our case, we are already earning from a property that we only paid for less than 7% of its price. More than 93% is financed by the bank at a low fixed rate interest rate (as I've mentioned, it's a great time to invest because both the price of house and interest rates are low) and the renters pay for our mortgage as well.
These are just some of the reasons why you must invest in real estate. Bear in mind, however, that just like in every other business, it is important to make informed decisions. Learn more about the industry before taking the plunge.
Disclaimer: I am participating in a blogger campaign by Bucks2Blog for St Louis real estate and was compensated. However, the views and opinions are my own.