I've always wanted to join Shengkay's Orange Tuesdays meme but I have nothing to share because, well, I'm not really that fond of the color orange.
During our California getaway last month, I was excited to see that the walls in the Motel 6 where we stayed had orange colored walls. For a blogging addict like me, the first thing that entered my mind was I need to take a picture with that orange background to have an entry to the Orange Tuesdays meme. LOL!
Well, I found a very willing model: my little princess. Lately though, she loves to bow whenever we take her photos and the pictures show exactly that.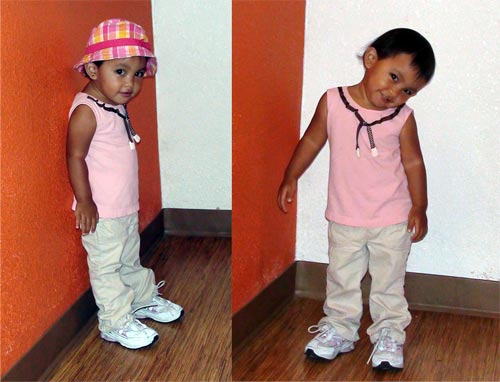 Speaking of Motel 6, I'll be sharing some reviews on our stay at that hotel soon. I bet some tourists who plan to stay in the San Diego, California would love to know our experience in staying in that hotel.
Anyway, as I'd mentioned in the first part of this post, this is my entry to Shengkay's Orange Tuesdays. I'm just so glad that I was able to join her meme this week. You can also join in by clicking this button.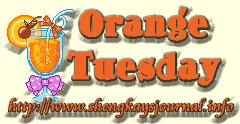 PS. Don't forget to join the Techie She Lucky Blogger Weekly Giveaways Week 14 too!