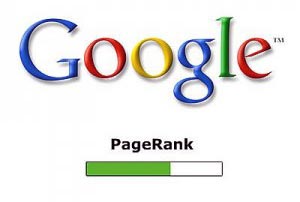 The Great Mr. G (Google) has again released an update of page ranks of various sites and if you're a blogger, better check your site's page rank to see how it affected you.
Bad News, Good News on Page Ranks of my Sites
Alright, let's start with the bad news. My Chika Bits site was demoted to PR2 from PR3. It makes me sad because the demotion cost me a lot in terms of potential income and paid opps. Is it time to take a look at how we manage our blogs for search engine optimization. I guess so because it seems that it's not only Chika Bits who'd been affected by this recent update. I had read in my Facebook feeds some stories shared by other bloggers who had their blogs demoted from PR3 too.
Anyway, now that we're done with the bad news, let me share with you the good news. This site, GEORYL, is back to PR2! It's a roller coaster ride from PR0 to PR 1 then PR2 and down to PR1 and finally, PR2 again. Whooah! Don't make me repeat that again 'coz the roller coaster ride just made me dizzy. LOL!
More of the good news: my newest baby, Techie She, got lucky to have PR2 as her first taste of PR after being stuck at PR0 since I launched it in April this year. My blogger site, Bloggista Info Corner, managed to keep her rankings at PR2 too although it used to be PR3 early this year.
A Pleasant Surprise – the Big Deal
What surprised me a lot is the fact that my mother's blog, Dens Online, got PR1 in about three months after it was launched. Ooops, don't get me wrong – it's a VERY PLEASANT surprise. What makes it such a big deal is the fact that my mother is such a newbie blogger (she doesn't even know how what "a href" means) but she managed to have her domain name get some PR1 nod from Mr. Google. I'm so proud of you Mama. Congratulations!!!