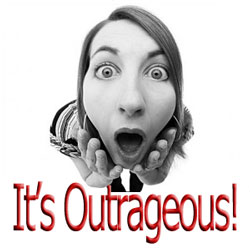 The other day, my sister-in-law accompanied her children to the dentist then went home a bit pissed. She said that she set the appointment for her daughter and son's next dental checkup six months from now but she was told that their clinic have a new rule that patients from one family can't be scheduled at the same day – the son's appointment should either be on the next day or the day before the appointment of her daughter. When she pressed on why, the receptionist just said that it's the new rule.
What? Isn't that outrageous!!! I can't imagine who created that rule?!
My S.I.L. works full-time and she can only drop her children to the dentist during her day off. The dentist approved by her dental insurance company is almost half an hour drive from her home so she really hates wasting her precious day off time for two separate dental visits which can be accommodated at the same day!
She's now looking for a general dentist near her place so that she can apply for a change in dentist with her insurance company. I recommended that she look online, specifically at The Smile Generation website because that's where I found our current dentist. What's great about this site is that you can set a schedule online and use coupons (yes, printable discount coupons). They also have dental plans that give you an option for your budget.
Oh well, I hope she finds a new dentist – without the outrageous rules. Wow, does her dentist hate clients or doesn't want to work anymore?!! Oh well…