Alright, it was not really the planet Mars but do you agree that the pictures below looked convincing enough?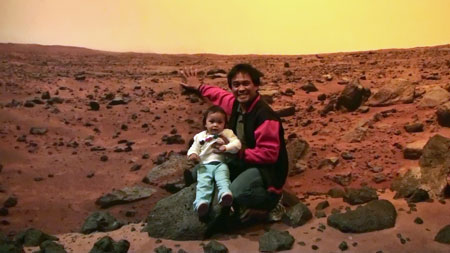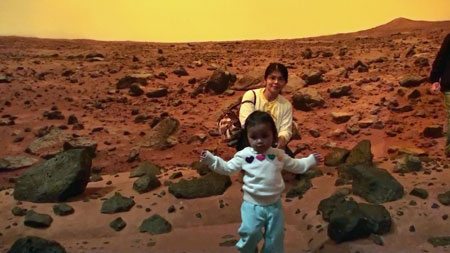 These shots were taken during our visit to the Clark Planetarium in Salt Lake City, Utah. There were lots of informative exhibits and displays in the planetarium and the pictures above were our poses at the Martian landscape exhibit.
The view is a partial section of the "presidential panorama" taken by the landing craft Pathfinder during its 1997 mission to Mars. More than 111 images were required to create this segment of the image.
Some trivia on Mars
The Martian atmosphere is 95.3% carbon dioxide, 2.7% nitrogen with traces of argon and oxygen. The sky ranges from gray to butterscotch yellow to a pinkish red due to fine dusts carried by winds that reach more than 100 miles per hour.