Got some "gifts" for you! How about this small stone from the moon?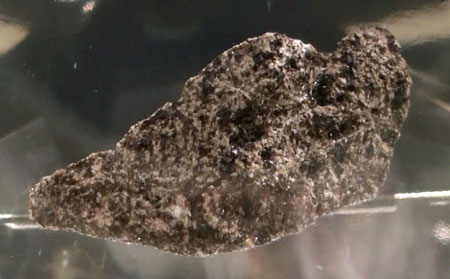 Here's another view: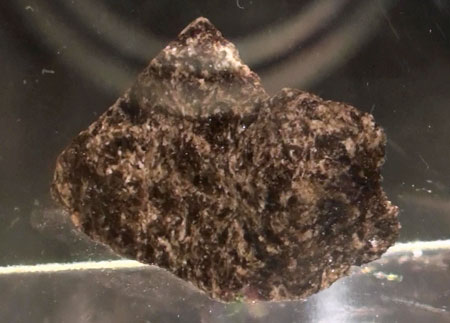 The rock shown above is a fragment of the "Great Scott" and is one of the displays in the Clark Planetarium in Salt Lake, Utah – the same museum where our pics on the Martian landscape were taken.
Some Trivia on the Great Scott
The Great Scott, or Lunar sample # 15555, is considered as the second largest sample returned from the moon. It was collected by Commander David R. Scott during the Apollo 15 mission.