"Destination: Hollywood Sign."
After inputting that in our Tomtom GPS, we headed out to our destination which is a famous landmark in the Hollywood Hills area of Mount Lee, Santa Monica Mountains, in Los Angeles, California. If I'm not mistaken, the GPS navigator said that we were just less than three miles away from the sign so I was surprised to see that after a few minutes, we're moving away from the freeway and we're now driving through the steep and narrow streets which reminded me a lot of the roads in Baguio City.
After a few series of sharp turns, we found ourselves on a hill in the neighborhood just below the Hollywood sign. There was a gate that says it's closed to the public but we're not sure if it's the road to the Hollywood sign if you want to go hiking up to the sign itself.
To see how close we were, here's a pic taken while we're parking outside the gate that I mentioned earlier: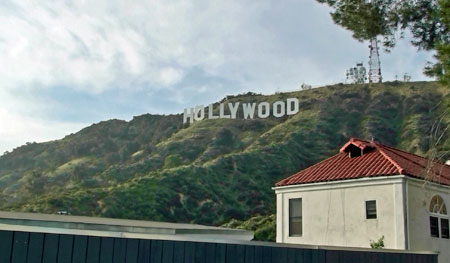 Thanks to our camera's zoom function, this one looks so near (but still a few meters far).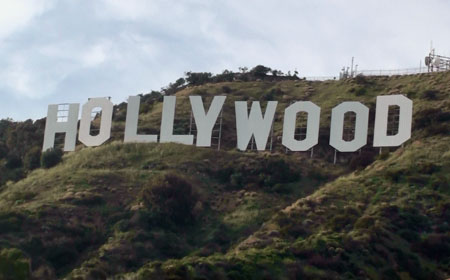 Some trivia on the Hollywood Sign
The Hollywood Sign was created as an advertisement in 1923, but garnered increasing recognition after the sign was left up. It was once a frequent target of pranks and vandalism but has since undergone restoration, including a security system to deter vandalism. The sign is protected and promoted by the Hollywood Sign Trust, a nonprofit organization whose purpose is to physically maintain, repair and secure the sign, to educate the world about its historical and cultural importance, and to raise the funds necessary to accomplish these projects. Source: Wikipedia
First Commenter
~ First Commenter Will Get Some Linky Love ~