When we visited the Grand Canyon in March, the view while we were driving to the viewpoints were just as awe inspiring as the view of the Grand Canyon itself.
For Sky Watch Friday, I'd like to share with you this unaltered picture that I took of the Navajo Point sign. For a larger version of the picture, just click on the image below: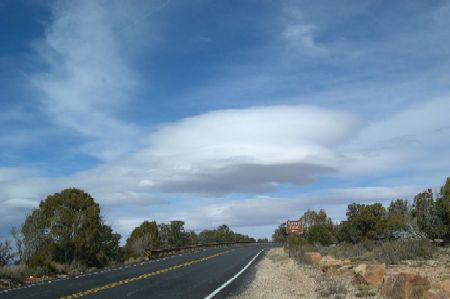 Isn't the view of the sky awesome?!
By the way, Navajo Point is one of the viewpoints in the Grand Canyon's south rim in Arizona.
First Commenter:
~ Shengkay ~