When I was still in Morocco, I saw this scene from the window while washing the dishes. The clouds' colors were just so magnificent and knowing that there's a meme called "Skywatch Friday," I grabbed our camera and took a shot.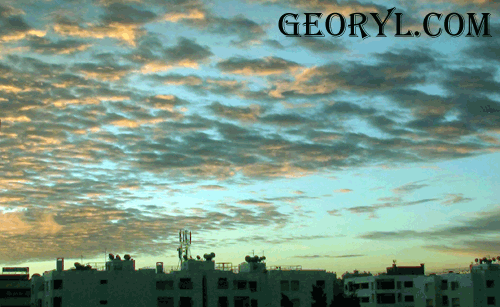 Here's another shot:
I've been taking pictures of the sky eversince I had learned about Sky Watch Friday. It's ironic that it's just my first time to join this meme. Will share more pics in the future.
Hope you enjoyed the view.