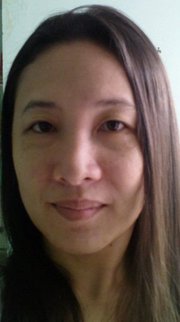 I'd like to greet my dearest friend and high school barkada, Mickay, a very happy birthday. Wow, I can't anymore remember the last time we talked in person – it's probably more than a decade already!
I remember that when we were in high school, we're often seatmates because our teachers usually assigned seats according last names (ordered alphabetically). We're also groupmates in PEHM (Physical Education, Health and Music) and she'll be my partner when we had group presentations.
When we were in second year high school, I was a class officer and was in charge of the chess players for the interclass meet in our school. Looking for male participants was easy at that time because a lot of our male batchmates joined the try-out but no one tried out for the girls. Instead of losing by default, Mickay and I decided to represent the Sophomore class and guess what, we ended up being the school chess champions (I was in Board 1 and she's Board 2). She's really good and had even represented our province in the Regional meet for 3 consecutive years while I only reached the provincial level.
When we graduated in high school, emails and cellphone were not popular yet (I think it's just the beeper but it's uncommon in our province) so we had lost in touch. We somehow found each other in Facebook (or was it Friendster first?) and that's where I "stole" her pic. LOL!
Happy birthday Mickay! Hope we can see each other again during our next vacation (but it's gonna be years from now). Godspeed!