I was looking for some pictures that I can share for Wordless Wednesday when I saw these pics in our hard drive. These were taken when Baby Georyl was just 4 months old.
I surrounded her with the first dolls that I bought for her (ok, her dad paid for it but I chose them). I'm not sure if she liked the designs because of the black colors but I thought that they were soft enough to be cuddled by our four month old sweetie pie.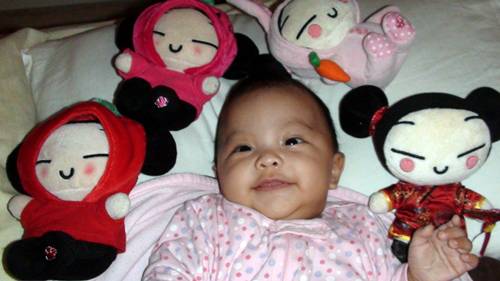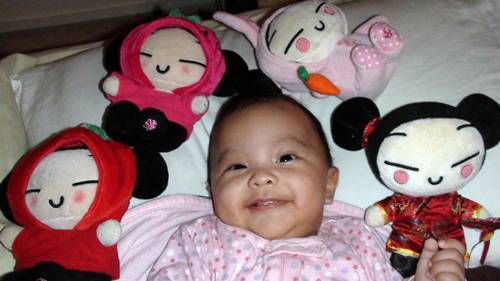 How time flies. My little baby (infant) is now a very active toddler (if you haven't seen her dance, be sure to watch her dance video). Sigh! You really have to treasure each moment you have with your child because they are precious. Do you agree?