It's been a long time since I last got tagged by a fellow blogger and it's actually posted in one of my other older blogs. This will be the first time I'll be posting one here at georyl.com. Thanks Shengkay for this tag.
Anyway, here are my answers to your questions.
1. Do you think you're hot?
Hot? It's hot in Las Vegas but I think I'm cool.
2. Upload a picture or wallpaper that you're using at the moment.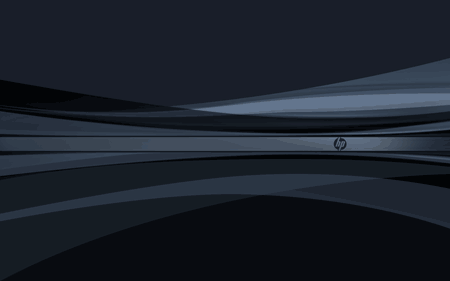 3. Talk about the picture.
It's the default wallpaper of our HP laptop and we haven't thought of changing it since 2009. As they say, "don't fix it if it ain't broken."

4. When was the last time you ate chicken meat?
We ate "tinolang manok" about three days ago.

5. The song(s) you listened to recently.
Loca by Shakira, I Just Wanna Run by The Downtown Fiction and GiggleBellies' ABC Superstar, Twinkle Twinkle Little Star, The Wheels on the Bus and other nursery rhymes and songs. I downloaded the first two songs in my ipod (they are free) and Baby Gee kept playing them over and over – they're kinda stucked in my head.
6. What were you thinking as you were doing this?
Baby Gee's sleeping on the sofa while I'm doing this here in the living room. There's a wishful thinking that she'll sleep a little more soundly so that I can still blog hop after I'm through with this post.
7. Do you have nicknames? What are they?
My online nicknames are Gee and She but most of my online buddies call me SR.
8. Tag 8 blog owners –
Meretrisha, Vera, Mhel, Rose, Chie, Lainy, Mona and Caroline
9. Who is your No.1?
Meretrisha of A Walk Through Life and Our Life as Parents
10. Say something about No.5.
Chie Wilks or Chuchie is a 24 year old beautiful blogger from the southern Philippines. She's good in designing blogs although I'm not sure if she's doing it as a business already or just for friends.
11. How did you get to know No.3.
I first saw Mhel (and her blog) when I was doing my adgitizing rounds. Later on, I became a sponsor in one of her blog contests and we began exchanging emails. She's also active in FB and it's hard to miss her in my FB feeds.
12. How about No.4?
Rose or Chubskulit is almost everywhere. She's in Adgitize, CMF and a very active blog commentator. You're not a full-fledge (pinoy) blogger if you're not familiar with her and her cute chikitings especially Rylie.
13. Leave a message for No.6.
Hi Lainy, I hope I get to win the grand prize in your gravatar contest. Again, happy 3rd blogoversary. I'm in constant search for my picture that I can share at GEORYL because of the comment that you had left about me not posting my pics. LOL!
14. Leave a lovey dovey message for No.2.
Hahaha, lovey-dovey pa talaga! Anyway, from the bottom of my heart, thanks Vera for being one of the nice persons here in the blogosphere. Hope to see you in person someday. Although my offline life gets busy, your blog will always be one of those blogs that I'll keep on visiting when I get the chance.
15. Does No.7 and No.8 have any similarities?
Mona and Caroline are both female bloggers and are passionate about blogging. They're also both nice and are active commentators here at GEORYL.
16. State 5 things you know about No.1.
Meretrisha is in love with and married to her first and only love.
They have a cute daughter who'll be a future blogger someday because she loves tinkering with the keyboard too (especially when Meretrisha and I are chatting).
Her real name is not Meretrisha.
She's not currently actively blogging because she's focusing on more essential things in life.
Her job involves working online.
17. State the similarity of a goat and cow?
Both farm animals produce milk.
18. How did you feel when you answer the above question?
I rushed through the questions hoping I could have a little more time to go bloghopping while Baby Gee is sleeping. I was a bit disappointed when she woke up while I was answering question #16. It only means "time to go offline!"