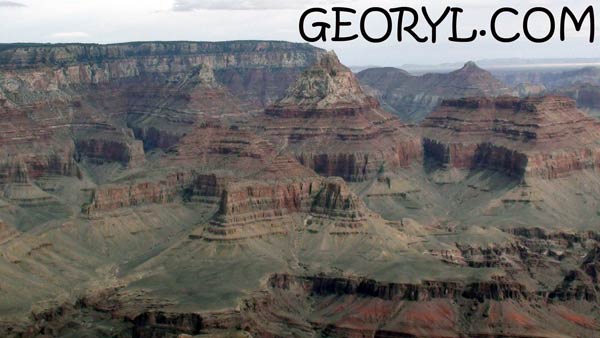 The Grand Canyon is one of the Earth's most powerful and inspiring landscapes. Its story tells of geologic processes played out over unimaginable time spans as a unique combination of size, color and dazzling erosional forms: 277 river miles long, up to 18 miles wide and a mile deep. Its rugged landscape hosts a fascinating variety of plant and animal communities, from the desert next to the Colorado River deep in the canyon to montane forests atop its North Rim.
Last March 5, we had the opportunity to visit and stay overnight at the Grand Canyon National Park in the Arizona state. We were charged $25 for a seven day single visit vehicle pass and that's regardless of the passengers in the vehicle (although I forgot if there was a limit on the number of passengers).
It was already past 5 o'clock in the afternoon when we arrived in the Grand Canyon National Park. After driving around to orient ourselves with the place, we finally found a spot to view the magnificent landscape just in time to see how wonderful it looks at sunset.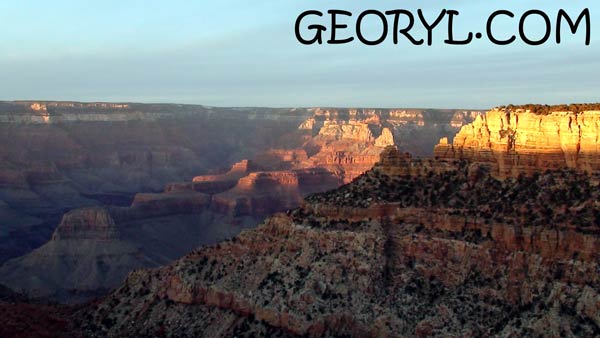 I'm afraid of heights (LOL) but with the prodding and insistence of my wonderful and supportive hubby, I was able go down some of the trails and pose near the edge of the rim.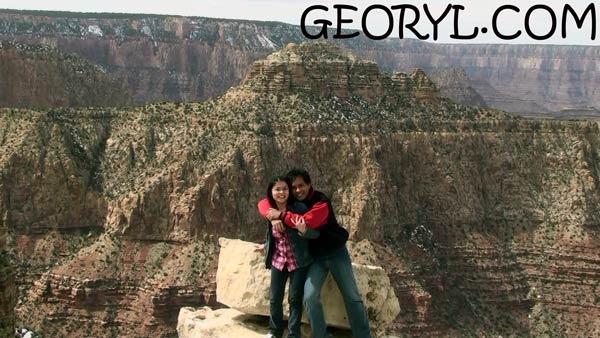 At the back of that white rock is a very very very steep slope. Can you notice how tense I looked?
Promise to share more pics soon! Have a great weekend everyone.